Diesel Dri-Prime Pumps - NC150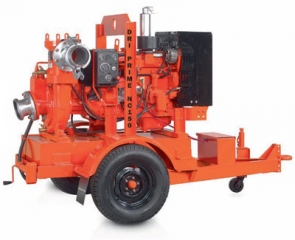 The Godwin Dri-Prime NC150 is an extremely powerful yet compact pump with flow capabilities up to 1,767 GPM (401 m³/h) and discharge heads up to 195 ft (59 m).
The NC150 features patented Flygt N-technology with an innovative self-cleaning hydraulic.
NC Series pumps are engineered to deliver sustained high efficiency resulting in lower energy and fuel costs while reducing unplanned downtime.
This makes the NC150 a best-in-class portable pump suitable for both sewage and clean water applications.
Performance Chart